Bioaster is an agile, scalable organisation that is open to collaboration across a project's entire value chain, from the initial idea to the creation of added value
BIOASTER is designed to promote and reduce the risks involved with innovation. To carry out its technological research programs, BIOASTER is implementing a new model based on collaborative innovation.
It is no longer focusing on fostering "outside" collaboration between academics, industrialists and start-ups, but rather on offering them a high-quality location to collectively explore and develop creative solutions by exchanging questions, ideas, disciplines and talents.

A unique, tailor-made support approach
More than just an agile organisation, BIOASTER offers multiple services and solutions to bring collaborative innovative projects to life.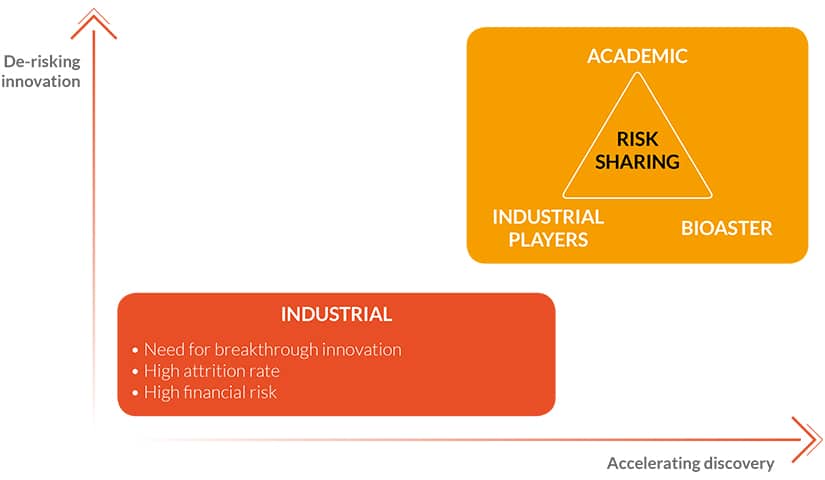 Ability to co-invest alongside our partners
Ab initio and decreasing risk-sharing as different stages in the process are reached (Go/No-Go)
Progressive contribution mechanisms for private partners
Tailored solutions for the management of Intellectual Property
High levels of pro-activity
Opportunities for taking on partner scientists
The experience of working alongside BIOASTER teams through a initial service contract