BIOASTER Lyon: head office
The new BIOASTER building has been operational since June 2015.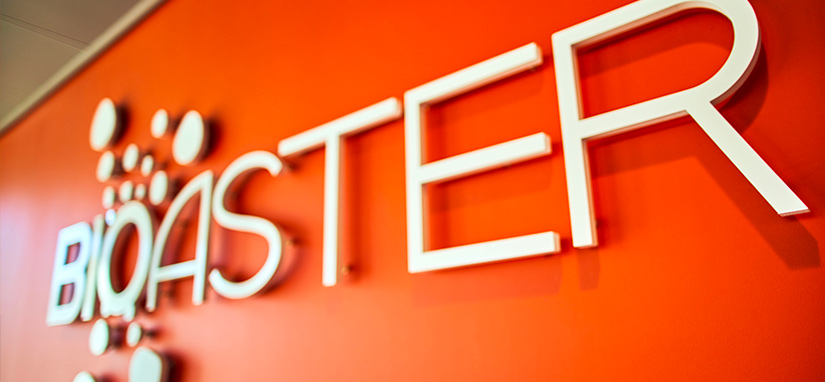 The new BIOASTER building at the heart of the Lyon Gerland Biodistrict is a 3,800 m2 centre for innovation, of which 2,200 m2 is made up of BSL2 and BSL3 laboratories, including collaborative workspaces to accommodate industrial and academic research teams (major groups and SMEs).
The new building space was designed to stimulate cooperation between research teams in an advanced technological environment.
It's a real "project" base, created to accommodate multidisciplinary teams and BIOASTER partners for the development of high-quality programmes in the field of infectious diseases and microbiology.
Funding : 80% being funded by the Lyon Métropole and by the Auvergne Rhône-Alpes region.
Offices are also available for companies with which BIOASTER conducts research, in order to facilitate close and efficient collaboration on projects. Beyond the scope of project collaboration, BIOASTER can also host companies that are experts in TRI-complementary fields in order to increase the value it offers to partners. This is the case with the company, ABL- Lyon, which joined BIOASTER in the first half of 2016.
BIOASTER Paris: within Institut Pasteur
BIOASTER provides its partners with the same level of excellence and service quality they would receive in Lyon.

BIOASTER has its own premises and equipment spread over 600 m2 including 250 m2 of BSL1 and BSL2 laboratories.
Twenty people
Functions available:
*Programs (Antimicrobials & Microbiota)
*Project teams
*PMO
*Safety & Quality service
*Technology Units (Collection of biological samples, Preclinical models and imagery, Immunomonitoring, Data management and analysis)