The team Partenariats gathers people with various backgrounds, multiple experiences and complementary expertises: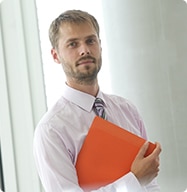 Corentin CHABOUD, European and international affairs manager/grant office
Corentin has a sound and practical knowledge of European and international funding tools; he spent 7 years in Brussels and graduated from one of the Instituts d'études politiques (Institutes of Political Studies). He can match a project idea with a suitable funding scheme (Horizon 2020, IMI, Joint Programming Initiatives, international foundations, etc.) thanks to his understanding of the relevant rules, benefits and constraints. His network in Brussels and Europe is a valuable asset.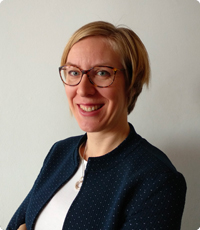 Sara FRÖJDÖ, Strategic Partnership Manager – Diagnostic
After a Masters degree in Genetics from Helsinki University, Sara obtained a PhD in molecular biology from University of Lyon (INSERM/INRA). Then, she spent 10 years at Alcimed, in international innovation and new business development consulting. This has allowed her to work with multiple key decision makers from both big life science industries, SMEs and start-ups. She joined our Strategic Partnership office in Diagnostic program since November 2018.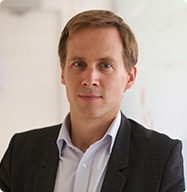 Alexis RIDEAU, Strategic Partnership Manager – Microbiota
Alexis has acquired a solid experience in innovation management within multidisciplinary teams, through an international scientific and business background in renowned academic institutions (PhD in molecular and cellular biology – University of Cambridge/Wellcome Trust; MBA in International Management – ESCP Europe Business School), analyst activities in the venture capital sector (Library House Ltd, Cambridge; Bionest Partners Finance, Paris) and business development positions in innovative sectors (Glaizer Group; MorphoSys AG; Bio-Rad Laboratories).