Technology unit : biological collections & microbiology
Biological collections development and characterization.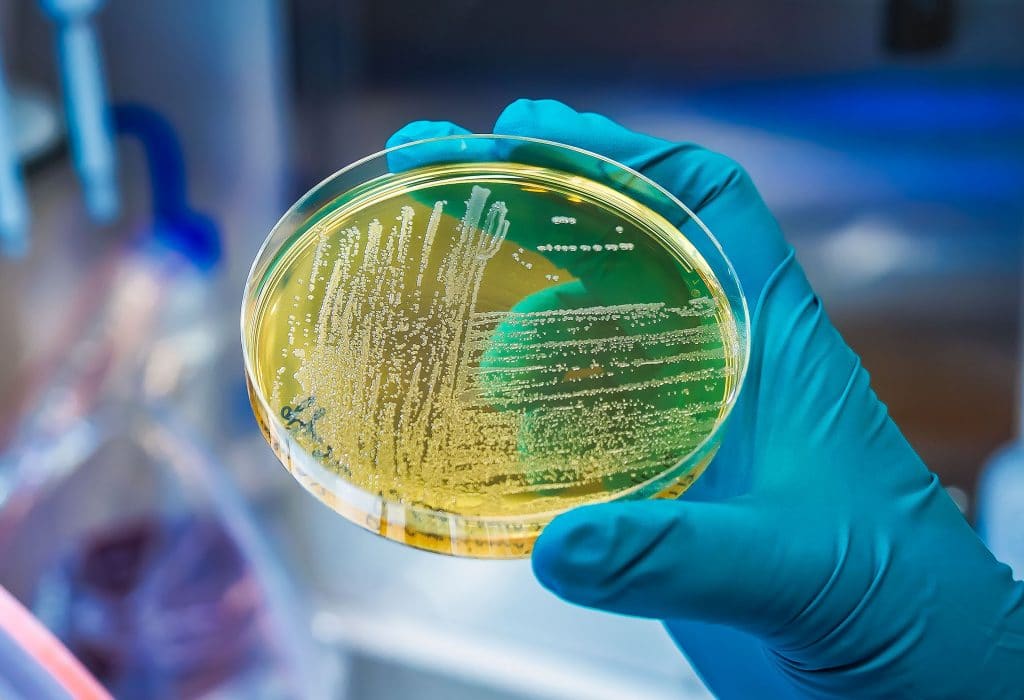 Challenges
Main objectives of the Technology Unit « Biological Collections and Microbiology » are:
1 – To establish a one-stop access point to collections of microbial pathogenic species and human clinical samples that will position at the interface between biological collections owners and those interested in using biological samples for their research
2 – To develop a cutting-edge technological platform allowing isolation and characterization of microbiological strains of interest from complex biological samples. Since a significant part of BIOASTER and its partners 'activity is oriented toward a better understanding of gut microbiota's role in various contexts, our technology offer includes tools to identify and analyze anaerobic bacterial strains.
Objectives
1 – Biological collections and clinical studies
The web-based platform Biospecimens ( https://biospecimens.bioaster.org ) is a centralized database collecting information about biological collections owned by biological samples repository centers and by academic and private partners involved in collaborative projects with BIOASTER. The platform was developed in 2014 to help identifying and obtaining biological samples.
Main objectives are:
Create a network of biological collections owners in the field of infectious diseases/microbiota
Help collections 'owners in their regulatory, sample annotation and data management activities
Help to create or fully take in charge the creation of prospective cohorts (project definition, data collection, monitoring)
Help to characterize biological resources collected during the studies
2 – Selection, identification and characterization of micro-organisms
The main objective here is to allow the selection of microbial groups or species from various biological samples using various selection criteria.
For this purpose, we have developed an integrated technological solution allowing us to work with various kinds of biological samples that can then be used in various kinds of analysis: metagenomics, metabolomics, cultivation to isolate specific species or groups of species… In order to increase the value of microbiological collections, we also developed a series of laboratory tests allowing exploring specific phenotypic traits such as antibiotic resistance, quorum sensing or quorum quenching capacities, adhesion to inert or biological surfaces, biofilm formation, bacteriocins production… These phenotypic traits enrich and complete data generated by other technical platforms to increase the value of collections.
ADDED VALUE
Expertise, Equipment, Technologies
Know-how of the Technology Unit « Biological Collections and Microbiology » is based on clinical studies setup and management, as well as on biological/microbiological samples characterization and analysis. We therefore have the capacity to build prospective or retrospective cohorts to answer various questions in microbiology and infectious diseases. This clinical expertise is associated to a scientific and technical expertise allowing us to isolate and analyze various kind of micro-organisms: aerobic or anaerobic bacteria, viruses, protists… Finally, we also have the capacity to process various kind of clinical samples (blood, urine, feces, environmental samples…) with the objective to perform various kinds of analysis (cultivation, sequencing…).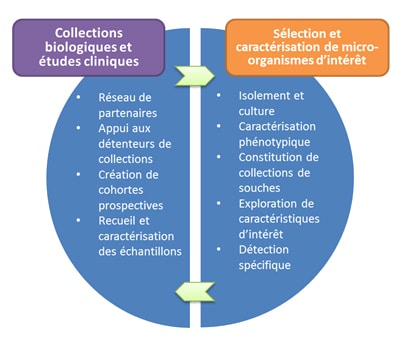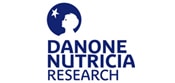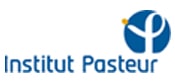 A selection of papers published by R. Villet:
1."A steam-based method to investigate biofilm" Tasse J, Cara A, Saglio M, Villet R, and Laurent F. Nature Scientific Report, 2018
2. "Processing and antibacterial properties of chitosan-coated alginate fibers" Dumont M, Villet R, Guirand M, Montembault A, Delair T, Lack S, Barikosky M, Crepet A, Alcouffe P, Laurent F, David L. Carbohydrate Polymers, 2018
3. "Functions of a GyrBA fusion protein and its interaction with QnrB and quinolones" Chen C, Villet R, Jacoby GA, Hooper DC. Antimicrob Agents Chemother. 2015
4. "Genes contributing to Staphylococcus aureus success in abscess and infection related ecologies" Valentino M, Foulston L, Sadaka S, Kos V,Villet R, Santa Maria Jr. J, Lazinski D, Camilli A, Walker S, Hooper D and Gilmore M. MBio. 2014
5. "Regulation of Expression of abcA and Its Response to Environmental Conditions" Villet R, Truong-Bolduc QC, Wang Y, Estabrooks Z and Hooper D. J Bacteriol. 2014
6. "Role of Tet38 Efflux Pump in S. aureus Survival and Resistance to Fatty acids" Truong-Bolduc QC, Villet R, Estabrooks Z, Routray A, Maira-Litran T, Onodera Y and Hooper D. J Infect Dis. 2014
7. "Moenomycin Resistance Mutations in Staphylococcus aureus Reduce Peptidoglycan Chain Length and Cause Aberrant Cell Division" Rebets Y, Lupoli T, Qiao Y, Schirner K, Villet R, Hooper D, Kahne D, Walker S. ACS Chem Biol. 2014
8. "Cochlin produced by follicular dendritic cells promotes anti-bacterial innate immunity" Py B, Gonzalez S, Long K, Kim Y, Yao J, Zhu H, Degauque N, Villet R, PatrickYL, Kim MS, Gadjeva M, Pier G, Carroll M, Yuan J. Immunity. 2013
9. "Reduced Aeration Affects the Expression of the NorB Efflux Pump of Staphylococcus aureus by Posttranslational Modification of MgrA" Truong-Bolduc QC, Hsing LC, Villet R, Bolduc GR, Estabrooks Z, Taguezem GF and Hooper DC. J Bacteriol. 2012
10. "Impact of ciprofloxacin exposure on Staphylococcus aureus genomic alterations linked with emergence of rifampin resistance" Didier JP, Villet R, Huggler E, Lew DP, Hooper DC, Kelley WL, Vaudaux P. Antimicrob Agents Chemother. 2011
11. "Decoding the logic of the tRNA regiospecificity of nonribosomal FemX(Wv) aminoacyl transferase" Fonvielle M, Chemama M, Lecerf M, Villet R, Busca P, Bouhss A, Ethève-Quelquejeu M, Arthur M. Angew Chem Int Ed Engl. 2010
12. "Aminoacyl-tRNA recognition by the FemXWv transferase for bacterial cell wall synthesis" Fonvielle M, Chemama M, Villet R, Lecerf M, Bouhss A, Valéry JM, Ethève-Quelquejeu M, Arthur M. Nucleic acids research. 2009
13. "Evolution of peptidoglycan biosynthesis under the selective pressure of antibiotics in Gram-positive bacteria" Mainardi JL, Villet R, Bugg TD, Mayer C, Arthur M. FEMS microbiology reviews. 2008
14. "Stable analogues of aminoacyl-tRNA for inhibition of an essential step of bacterial cell-wall synthesis" Chemama M, Fonvielle M, Villet R, Arthur M, Valéry JM, Ethève-Quelquejeu M. Journal of the American Chemical Society. 2007
15. "Idiosyncratic features in tRNAs participating in bacterial cell wall synthesis" Villet R, Fonvielle M, Busca P, Chemama M, Maillard A, Hugonnet JE, Dubost L, Marie A, Josseaume N, Mesnage S, Mayer C, Valéry JM, Ethève-Quelquejeu M, Arthur M. Nucleic acids research. 2007