A la recherche de solutions pour contourner les écueils du développement de nouveaux antibiotiques, dans un système économique difficile.
11 mars 2021 @ 8 h 00 min

-

17 h 00 min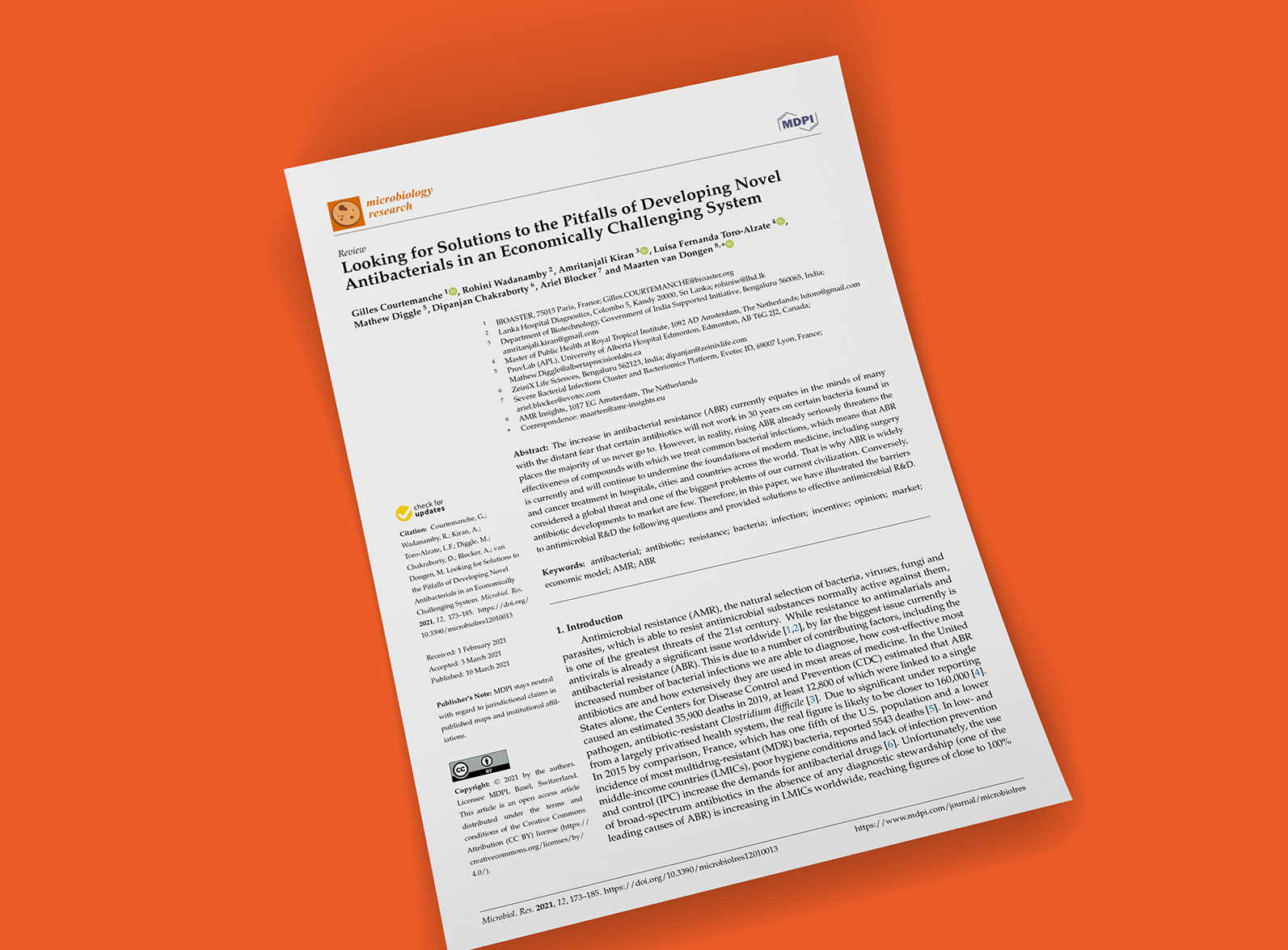 Une revue d'opinion des ambassadeurs du réseau international AMR Insight avec le Dr Gilles Courtemanche, Associate Director, Antimicrobials Unit @bioaster
Authors: Gilles Courtemanche, Rohini Wadanamby, Amritanjali Kiran, Luisa Fernanda Toro-Alzate, Mathew Diggle, Dipanjan Chakraborty, Ariel Blocker and Maarten van Dongen
Reference: Microbiol. Res. 2021, 12(1), 173-185; https://doi.org/10.3390/microbiolres12010013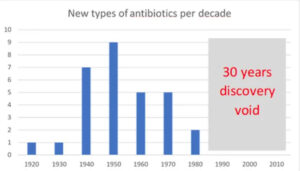 Abstract: The increase in antibacterial resistance (ABR) currently equates in the minds of many with the distant fear that certain antibiotics will not work in 30 years on certain bacteria found in places the majority of us never go to. However, in reality, rising ABR already seriously threatens the effectiveness of compounds with which we treat common bacterial infections, which means that ABR is currently and will continue to undermine the foundations of modern medicine, including surgery and cancer treatment in hospitals, cities and countries across the world. That is why ABR is widely considered a global threat and one of the biggest problems of our current civilization. Conversely, antibiotic developments to market are few. Therefore, in this paper, we have illustrated the barriers to antimicrobial R&D the following questions and provided solutions to effective antimicrobial R&D.