A new model of innovation risk sharing
is to provide our partners and customers with innovative scientific and technological solutions to accelerate the development of their products by:
designing and implementing

tailor-made technological solutions

that open up new fields of opportunity or overcome technological barriers identified during their development;
producing

robust, high-quality data

that meets industrial benchmarks.
BIOASTER offers a risk-reduction model of innovation that is based on three complementary pillars: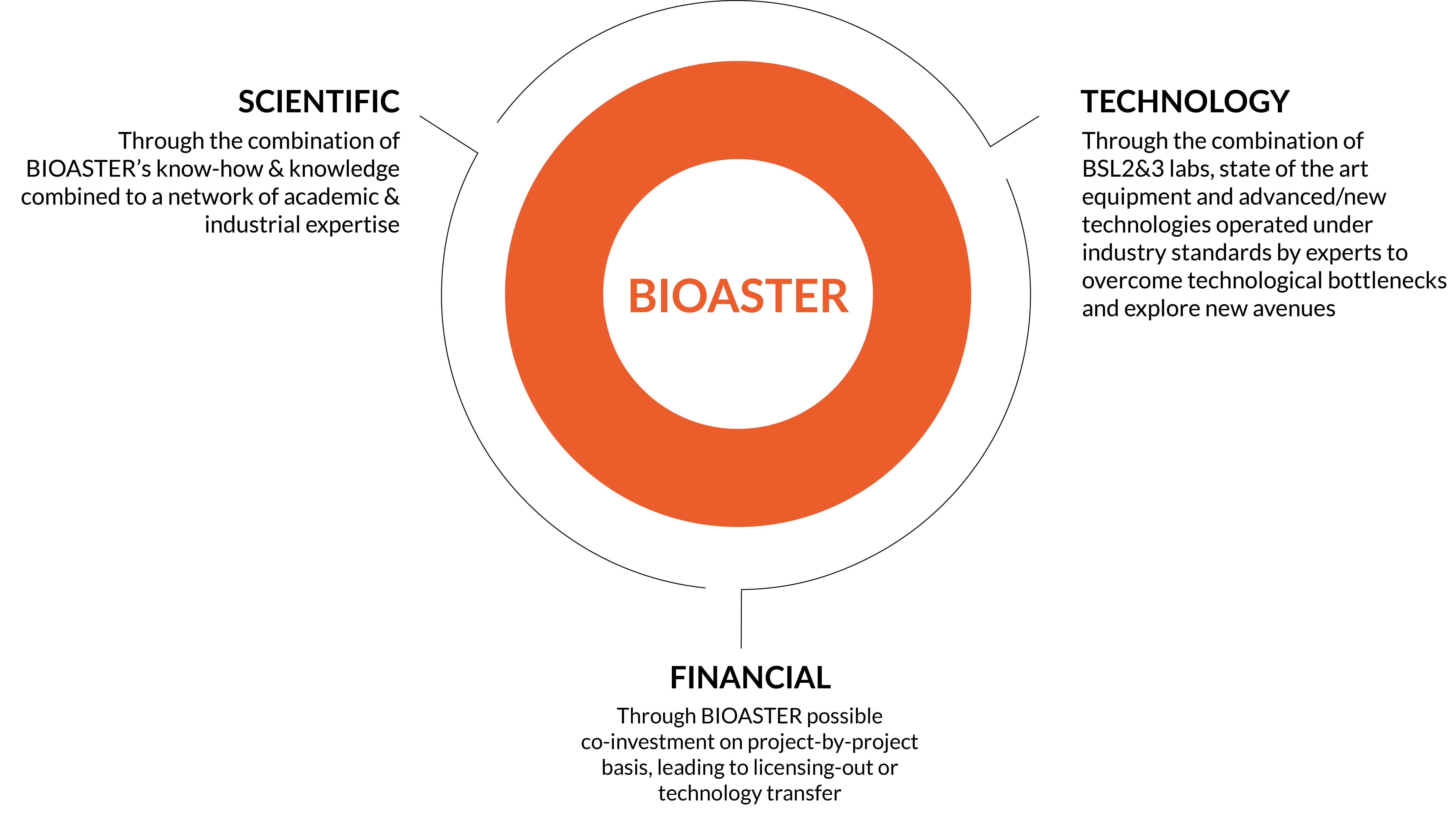 Exploitation and technology transfer
BIOASTER's risk-sharing model is aligned with its exploitation and technology transfer model.
As a Technological Research Institute, BIOASTER focuses its efforts on the development of reliable technological innovations, with the ultimate goal that they are widely used in infectious disease and microbiological research.
Innovations are developed internally up to the proof-of-concept stage, before being tested and validated within the framework of our collaborative projects, based on our risk-sharing model. These are then provided as services for the benefit of clients or transferred in the form of licensing or the creation of spin-off or start-up companies.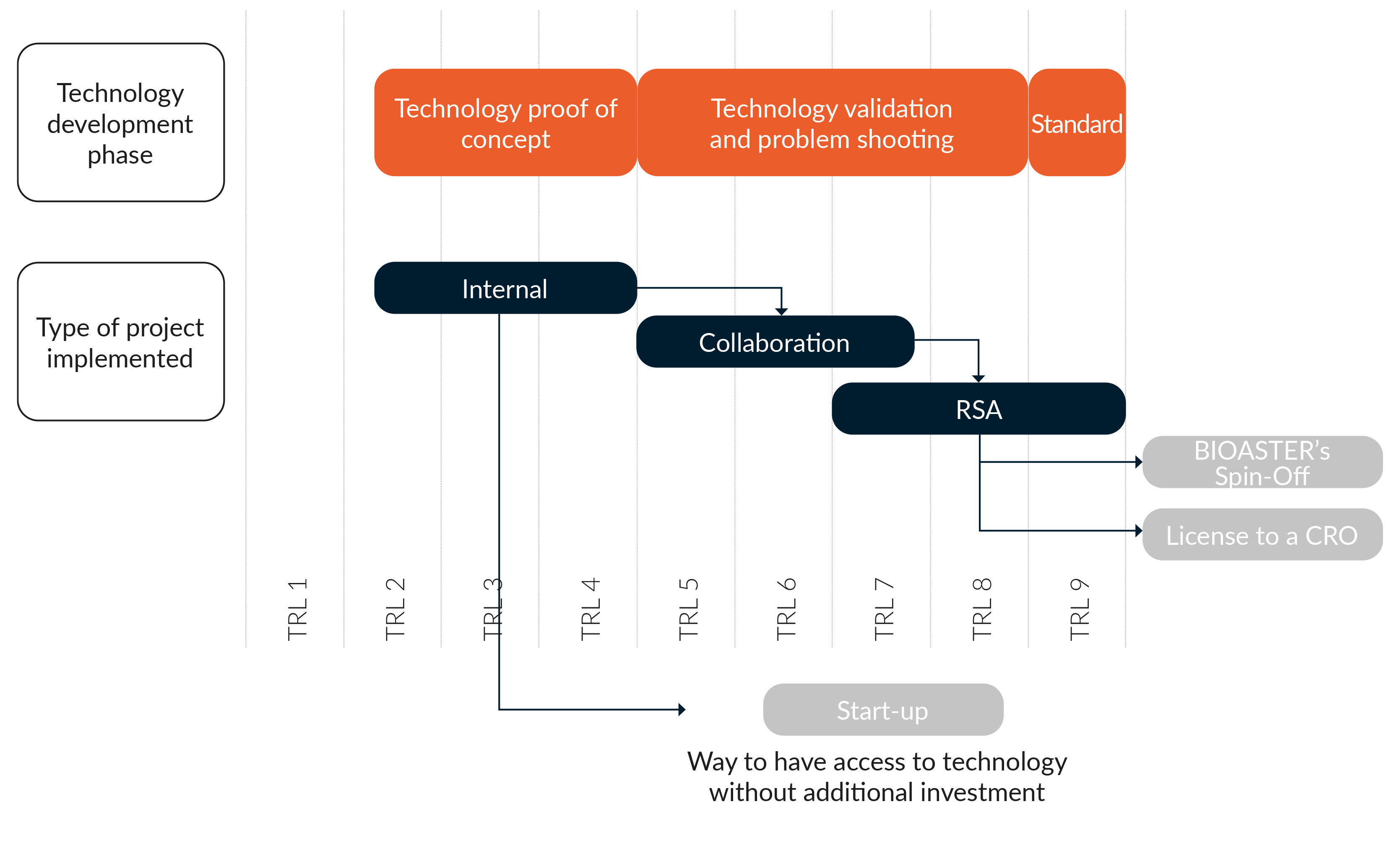 The other aspect of exploitation is based on the generation of assets for our partners and customers, facilitated by technological innovations and BIOASTER's expertise.
The business models implemented jointly with each of our partners rely on the identification of the value created by the Institute for the benefit of the partner on a case-by-case basis.
In the first instance, demonstration of the economic value of the findings for our partner results in a milestone payment to BIOASTER in reward for its contribution to the risks associated with the project. The definition of the criteria that trigger this remuneration, as well as the amount, are defined with our partner and according to its business model.
In addition, when the project generates an innovation that can be exploited by our partner in the exploitation of its new product or service, a reward for our contribution to the growth of the partner is provided. Most frequently, this is in the form of a license, with the payment of royalties on the basis of gross sales.
research contracts including 72 collaborative projects with academic and industrials partners
companies and industries partners worldwide
employees of 15 nationalities
INDUSTRIAL PARTNERS – GEOGRAPHICAL DISTRIBUTION