Corporate Social Responsibility
BIOASTER advocates and defends its approach:
A proactive and evolving CSR which promotes initiatives and actions that reinforce its positive impacts on patients, employees, partners, and the environment.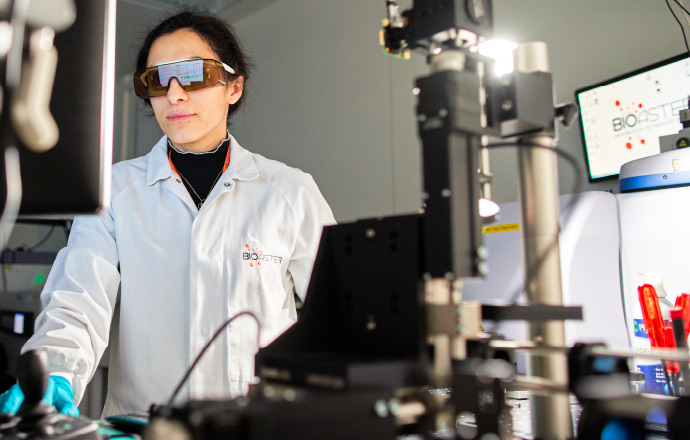 Our collaborators: diversity and development
Because the effectiveness of BIOASTER depends on its ability to implement innovations, one of the main challenges for the Institute is to
attract individuals with outstanding profiles
and ensure the development of its employees.
BIOASTER's human resources policy is based on the recognition that every employee is involved in its success. Talent is found in everyone, regardless of their origin or life preferences. Our common success is strengthened by a diversity of ideas and points of view. A prejudice-free and transparent recruitment process promotes our development because it results in a more diverse workforce. The balanced recruitment policy of BIOASTER involves:
regular monitoring of the sex distribution of the workforce

in performance indicators, with a current ratio of 59% women to 41% men
a

great diversity

of employees at BIOASTER: 16 nationalities were represented among the 110 employees in 2021
In addition, our location in a building that meets current accessibility standards makes it possible to guarantee the participation of people with disabilities.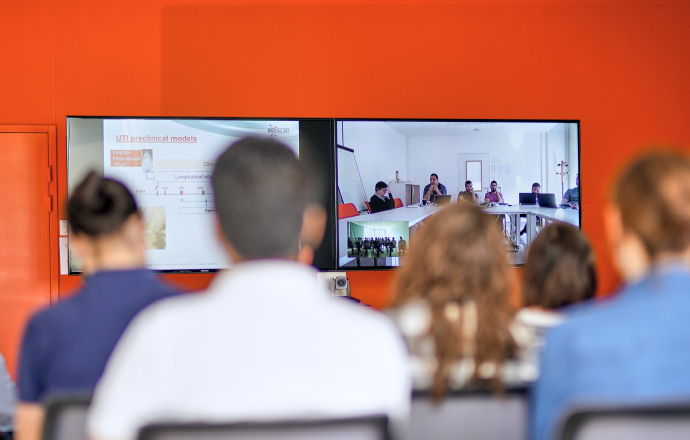 Planet and environment: safety and eco-responsibility
BIOASTER is aware that it is the responsibility of everyone to improve the environment and that this must be translated into the sustainability of daily activities. It is committed on a number of levels.
Safety is a permanent concern of the management and employees of BIOASTER. The study of infectious diseases requires that employees work with pathogens, and BIOASTER has implemented the highest level of safety by:
installing P2+ and P3 laboratories,
training all our employees regarding safety issues,
managing safety issues at the level of employee representative bodies and by providing dedicated sessions for the employees most concerned,
ensuring the

collection and appropriate treatment of hazardous waste by specialists

in this area.
BIOASTER also promotes and encourages eco-responsible behavior. Waste is collected according to type (cardboard, paper cups, disposable masks, etc.) and there is a policy to raise awareness of the need to sort waste properly.
Our policy for the renewal of computers and mobile phones involves limits to its frequency, in accordance with the principle that the best waste is that which is not produced. In the same spirit of minimizing WEEE (Waste Electrical and Electronic Equipment), replaced computers are either donated to schools or charitable organizations, which further anchors BIOASTER in the community, or are recycled by the manufacturer.
BIOASTER has also set up a policy to promote soft mobility by limiting the number of parking spaces, offering sheltered and secure two-wheeler parking, and participating in neighborhood initiatives regarding alternative solutions for home-working.
Finally, BIOASTER is working to reduce energy consumption wherever possible. For example, the BIOASTER offices comply with RT 2012 (Thermal Regulations, 2021) and the server rooms are maintained at a temperature of 24°C, in order to limit the necessity for air conditioning.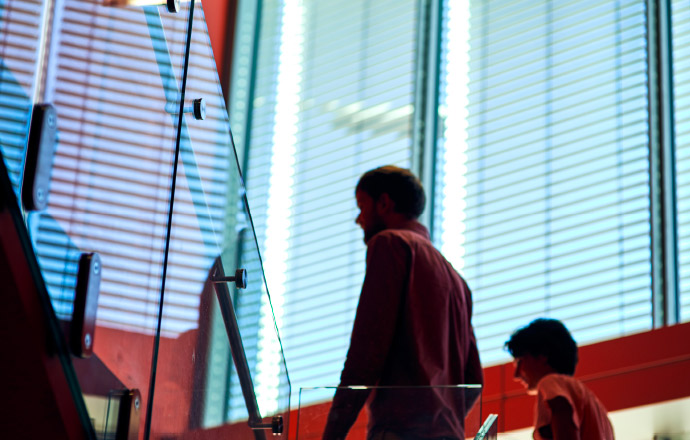 The economic impact: for the benefit of patients
By nature, BIOASTER is a
not-for-profit Scientific Cooperation Foundation
. This status implies that the Institute has a duty to favor research projects with the largest potential benefits for patients. Thanks to technological innovation, BIOASTER allows manufacturers, academics, NGOs, hospitals, etc. to accelerate the marketing of their ideas, permitting citizens to gain benefits more rapidly. BIOASTER's income is entirely reinvested in technological research, the purpose of which is to
provide benefits to health, patients, and citizens
.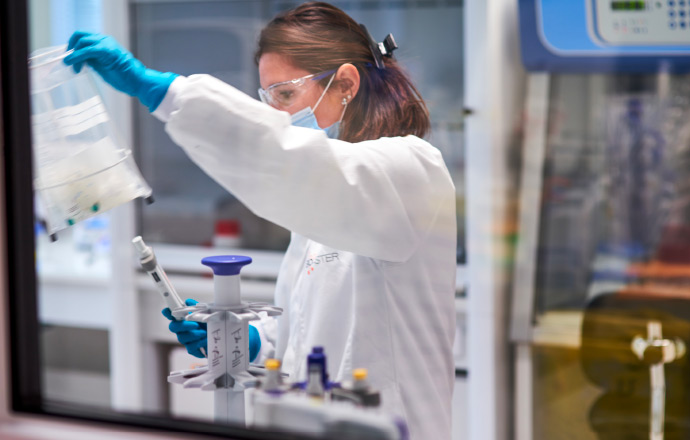 Partners and Community: loyalty and sharing
BIOASTER performs its activities in the spirit of fair competition and involving respect for the property rights, and in particular the intellectual property rights, of its partners and third parties.
BIOASTER is committed to guaranteeing the integrity of its interactions with its customers, partners, and collaborators. We commit to banishing any type of commercial fraud, blackmail or intimidation; respecting the regulations relating to intellectual property law, including non-corruption clauses in business contracts; and raising employee awareness of potential for conflicts of interest and insider trading.
With regard to its partners, and in view of the importance for human and animal health of the projects entrusted to BIOASTER, our organization is designed to be outward-facing and to facilitate ready interactions with our public and private partners and customers:
The services rendered must be irreproachable in terms of

scientific and technological excellence

.
The results and reports generated, recorded and processed as part of our activities, must be

accurate, complete, and reliable

. They must faithfully reflect the true nature of the data and results generated, and remain confidential.
BIOASTER facilitates high-quality deliverables for its customers and partners that create value with a controlled level of risk.
Respect for the individual is the most fundamental human right, in that it guarantees all of the other human rights. BIOASTER implements global ethical standards for the participation of volunteers in clinical research projects that BIOASTER promotes or to which it contributes.
Similarly, because BIOASTER believes that the protection of privacy and individual rights are essential for the community, it is committed to a personal data protection policy and has put in place means to guarantee the security of the data for which it is responsible.
BIOASTER is involved in the local community in the form of the development of research projects with SMEs, as part of its mission, and in the form of collaborations with companies dedicated to creating sustainable jobs for people in difficulty:
recycling of paper waste with ELISE
Finally, infectious diseases are a global concern, affecting every nation and population. BIOASTER is delighted to have been supported by major global institutions, such as the Bill and Melinda Gates Foundation, the DNDi Foundation, the Welcome Trust, and the FIND Foundation, for projects that concern diseases affecting the populations of disadvantaged countries, such as EBOLA and Onchocerciasis.