Bioaster is a technology research institute
BIOASTER, the only health dedicated TRI in France, focuses on bringing technology solution to the 4 fields of applied microbiology: diagnostics, vaccines, antimicrobials, and microbiota.
In collaboration with private and public partners, its mission is to conduct and carry out projects that can impact human and animals health.
BIOASTER co finance and conducts projects that bring together high level scientists taking full advantage of its state of the art expertise and equipments.
BIOASTER strives on collaborative approaches and integrated deployment of expertise. It sits at the interface between academic research and industrial development.
BIOASTER projects are run by experts in their fields according to industrial management and laboratories standard.
In collaboration with training institutions, BIOASTER contributes to the next generation of scientists through its technology platforms, industrial practices and project deployment practices and management.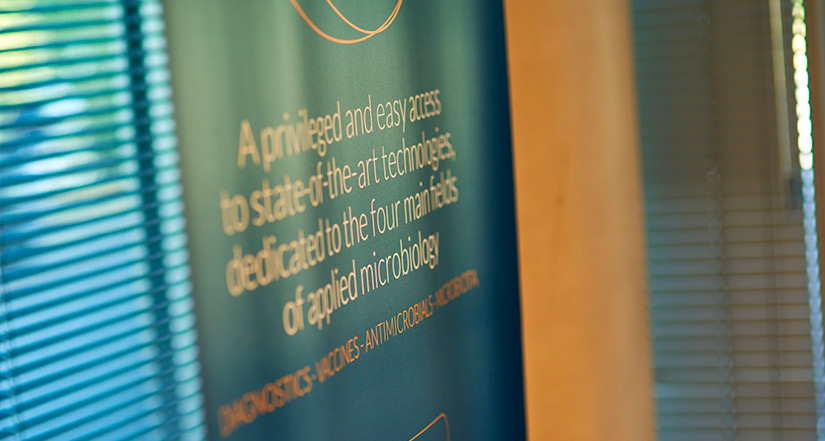 BIOASTER is a member of the French Association of TRIs.
The 8 French Technology Research Institute (TRIs) are :
The IRT-M2P institute (Materials, Metallurgy and Processes) supported by the Materalia competitiveness cluster (Lorraine)
The BIOASTER institute supported by the Lyonbiopole competitiveness cluster (Auvergne – Rhône Alpes). BIOASTER has been selected by the « Commissariat Général à l'Investissement » as part of its Program for the Future (Programme des Investissements d'Avenir), French State financial grant reference ANR-10-AIRT-03.
The Saint-Exupéry2 institute (aeronautics, space, embedded systems) supported by the Aerospace Valley competitiveness cluster (Midi-Pyrenees, Aquitaine)
The Jules Verne 3 institute supported by the EMC2 competitiveness cluster (Loire)
The B-Com institute supported by the Images-et-Réseaux competitiveness cluster (Brittany)
The SystemX institute supported by the Systematic Paris-Region competitiveness cluster (Paris Region)
BIOASTER is a "Fondation de Coopération Scientifique"
A non for profit legal entity, whose main objectives are to conduct scientific research, with status stipulating that its incomes are fully reinvested into its core activities.